UN predictions fall short: Gaza uninhabitable today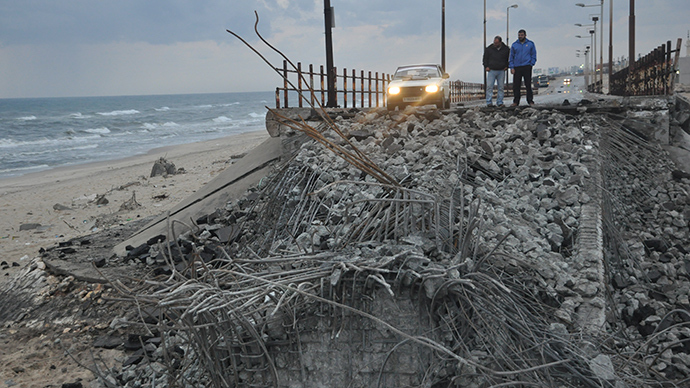 Five months ago the world watched in horror as the bully of the Middle East, Israel, launched the most brutal massacre on the Palestinians of Gaza since the Nakba (perhaps more brutal, Palestinian friends in Gaza have said).
Strangling and starving Gaza
However, Israel did none of the obliged, nor has it ever paid (in any sense of the word) for the reconstruction of buildings and infrastructure it has repeatedly targeted over the years.
The supply of electricity bought from Israel and Egypt doesn't suffice for Gaza's now 1.8 million Palestinians. The crisis impacts on every facet of life: hospital functions, sanitation, water supply, refrigerators and appliances, and education.
No crossing them
Nahal Oz crossing, closed in 2010, was the primary point for entry of gas and other fuel. And the closed Sufa crossing was notably the main point of entry of construction materials. The sole remaining commercial crossing, Karem Abu Salem, does not have the capacity to allow in the amount of goods needed, assuming the Israelis were to allow them entrance in the first place.
Art of war
Status Quo and 2015?
Naturally, these incidents, daily realities for Palestinians, didn't make the headlines.
The statements, views and opinions expressed in this column are solely those of the author and do not necessarily represent those of RT.